Yamaha CSP-170 Clavinova - Polished Ebony
Availability
1 Available in Newcastle Store
Warehouse Stock: 0 available now (ETA: 0 available now)
Have you always dreamed of learning to play your favorite songs?
The Clavinova CSP will make this dream come true. By scanning the songs in your smart device's music library, the CSP will produce a chord chart, a piano score, and will show you what keys to play and when with the intuitive Stream Lights feature. Never before has technology been able to make this dream a reality!
| | |
| --- | --- |
| Series | No |
| SKU | CSP170PE |
| warehouse_eta | 0 available now |
| Colour | N/A |
| Warranty | Yes |
Innovation for effortless performance
Clavinova is an innovative lineup of digital pianos that have continued to evolve while seeking to provide the touch and tone of a concert grand piano—the ultimate symbol of piano excellence. This authentic grand piano experience is the product of the knowledge and expertise that Yamaha has accumulated over more than 100 years of crafting acoustic pianos. Utilizing state-of-the-art technology to achieve grand piano quality, Clavinova digital pianos offer an inviting playing experience that is perfect for players of all levels. They emulate the touch and tone of a grand piano to make the transition from digital to acoustic piano a seamless and enjoyable one.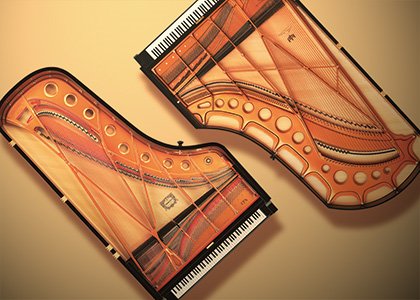 The sound of some of the finest concert grand pianos in the world
With two world-renowned concert grand pianos available at the touch of a button, the CSP Series lets you choose the perfect piano tone for the music you want to play. Offering far more than just sampled sounds, the CSP Series reproduces the Yamaha CFX concert grand and the legendary Bӧsendorfer Imperial in meticulous detail.
A fully immersive concert grand experience—even with headphones
Yamaha's advanced binaural sampling technology is now available on the Clavinova. The technology uses samples from the CFX, Yamaha's acclaimed concert grand piano, recorded with specialized microphones that capture locational information and other nuances discerned by the human ear. The resulting sound is so natural, so enveloping, that you'll soon forget you're even wearing headphones at all.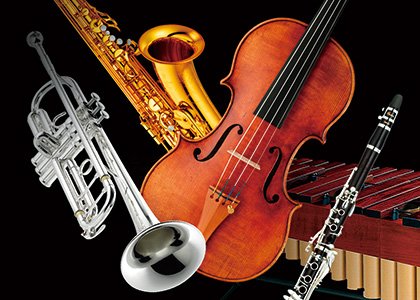 Variety is the spice of life
The CSP-170 features hundreds of high-quality instrument Voices including "Natural!", "Sweet!" and "Cool!" Voices sampled specially to compliment the instrument types. Yamaha's Super Articulation Voices (SA) add genuine performance attributes of the real musical instruments as though they were being naturally performed by a virtuoso of that instrument instead of from the keys of a piano keyboard. Examples include "fret noise" or "body knocks" from a guitar or the "inhales", "exhales" and glissandos from wind instruments. By simply varying your touch and playing techniques or using the pedals, SA voices will add significant authenticity to your sound.
When you want to play more than just piano
One of the defining features of a CSP Clavinova is the multitude of different Styles that can be controlled in real-time by playing chords on the keyboard. Accompaniment Styles introduce ensembles of virtual musicians to your performances in a variety of musical genres. From small jazz ensembles to full orchestras, you control what chords or harmony they play by what you play, plus you control the dynamic of the ensemble. Developed by professional session musicians from around the world, Styles add authentic, studio-quality backing players to your performances - even when you play by yourself.
Natural Wood X keyboard—the feel of an acoustic grand
Natural Wood X (NWX) keyboards are created using unrivaled expertise that Yamaha has acquired through more than a century of crafting fine pianos.
Just as with grand pianos, the material used for Natural Wood X keyboards is cut from wood that has been carefully dried specifically for use in making musical instruments. Only the best wood from the finest part of each tree is selected, resulting in a keyboard that is more resistant to buckling and warping than common laminated wood keyboards.
The Yamaha Natural Wood X keyboard features the same action and three-sensor configuration as Graded Hammer 3X keyboards, which accurately senses and interprets the behavior of the keyboard for a response that feels very similar to that of a grand piano. This allows you to vividly perform smooth, flowing passages or light trills, techniques used in many pieces such as Für Elise.
Escapement mechanism of Clavinova Keyboards
The escapement mechanism in a grand piano moves the hammers away from the strings quickly after they strike them, in order to prevent any interference with string vibration. This mechanism produces a slight clicking sensation when the keys are pressed gently. Since Real Grand Expression offers players superb sound, touch and pedaling, we decided to create an escapement that delivers outstanding playability, repetition, and response without impeding performance. The Clavinova keyboards feature an escapement mechanism that reproduces this sensation near the bottom of the key dip. They have been designed in such a way that the click is discernible only on the lightest keystrokes, similar to the keyboard of a grand piano. These keyboards have been adjusted to provide additional friction that balances key repetition and response without impeding performance.
Synthetic ivory and ebony keytops—a pleasure to play even after hours of performance
Our fingers are more sensitive than we think, and for pianists, the texture of the piano keys is extremely important. The NWX keyboard features white keys made from the highest quality synthetic ivory, developed independently by Yamaha. The black keys are finished in synthetic ebony. Synthetic ivory keytops reproduce the tactile surface of the real ivory keyboards once used in older acoustic pianos. It features highly absorbent material that prevents fingers from slipping even after hours of practice, while retaining the ideal texture and feel. Resulting from well over a century of experience in making acoustic pianos, this exclusive Yamaha technology achieves a finish that feels natural and comfortable. In addition to the feel, the appearance and fine texture of these keys is unmatched by any other digital piano, and is sure to inspire pianists from the moment they experience it.
Keyboard Stabilizers—unique Yamaha mechanisms for improved keyboard stability and durability
Keyboards fulfill the vital role of transforming emotion from your fingertips into sound and therefore, must be smooth to play in order to maintain superb touch for prolonged performances. That is why Yamaha has fitted Keyboard Stabilizers to all 88 keys, offering players a natural touch and improving the stability and durability of the keyboard.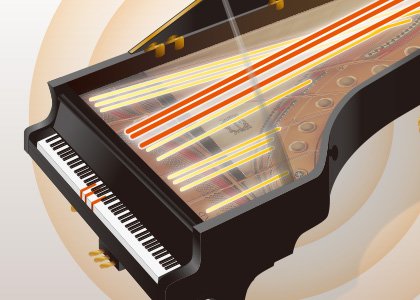 For a sound that truly resonates with the listener
In a grand piano, strings and sounds resonate throughout the entire body of the instrument producing a rich reverberation that envelops the listener in sound. Not only are the strings you are playing vibrating, but other strings ring as a reaction to ones you play. This is one reason the piano's sound is so complex and rich.
This phenomenon is reproduced perfectly in the Clavinova through Virtual Resonance Modeling (VRM) which calculates the various states of the strings for each of the 88 notes on the keyboard from one instant to the next. As a result, the Clavinova reflects the limitless number of factors inherent in playing an acoustic piano such as which keys are pressed, the strength with which the keys are played and pedal timing.
Acoustic Optimizer
The speakers attached to the body exhibit a phenomenon in which, if nothing is done, the volume of the sound will increase due to the resonant frequency of the body. Conversely, installing pipes with the same resonant frequency within the body suppresses this resonance. Acoustic optimizers utilize this phenomenon.
This improvement of the sound is something that has only been possible thanks to Yamaha's thorough knowledge of the internal acoustic characteristics of musical instruments.
Sing in perfect Harmony… with yourself!
You can enjoy karaoke backing with songs stored in your Clavinova or downloaded from YamahaMusicsoft.com. The lyrics are shown on the Smart Pianist app and the words change color as the song advances, so you know exactly when to come in.
Plug in a microphone, and you can sing along with your playing. The Vocal Harmony engine creates advanced sounding harmonies, enriching your voice and is even capable of correcting your pitch!
Multi-track Song Recorder
The recording function featured in Clavinova digital pianos allows you to record your performances* with a single touch, which is useful when you want to review your playing objectively. Additionally, you can record up to 16 tracks for simultaneous playback, so different hands can be recorded separately or overdub parts with different Voices.
*Recordings are made in MIDI format, and can also be recorded to Smart Pianist App
Audio Recorder
Record performances to Smart Pianist App and create audio files* you can save and play back on a Smart device.
Connect wirelessly for Smart Pianist
Smart Pianist App supports not only wired connection but also wireless connection via UD-WL01, Wi-Fi USB wireless LAN adaptor.
No more frustrations!
The CSP will dispel any preconceptions you might have about playing the piano being a difficult, frustrating experience. The dedicated CSP app analyzes the music you want to play and then creates a piano accompaniment score for you. All you have to do is follow the Stream Lights!
STEP 1
Pick a song, any song…
Choose any song you like from your audio/ song library.
STEP 2
Audio to Score
Load the song into the Smart Pianist app, and the "Audio to Score" feature will analyze the chords and create a score instantly.
STEP 3
Stream Lights
Now you're ready to go! Let the Stream Lights guide your fingers as you play along with the song.
For the more committed performer…
When you're ready to take on the challenge of solo performance, the CSP offers built-in songs for immediate enjoyment, or additional songs for purchase from Yamaha MusicSoft (https://www.yamahamusicsoft.com). And even if you're not confident in your own playing abilities, you can trust the Stream Lights to show you the way.
Solo, band, orchestra, and more!
CSP Clavinova offer unrivaled capacity for musical expression, with a huge variety of instrument voices that bely their simple, elegant exteriors. You can also enjoy ensemble sessions with rock or jazz bands, and even bossa nova orchestras, simply by assigning Styles.
Want to sing as well? The CSP comes equipped with a mic input, and will even harmonize with you as you sing!
Yamaha at Musos Corner
Musos Corner is proud to be an authorised retailer and service agent of Yamaha instruments and musical equipment.
Yamaha have been making pianos since 1900 and today are the world's largest manufacturer of musical instruments.
Yamaha offers a whole range of reliable and affordable instruments for beginners from nylon and steel string guitars, entry level keyboards to grand pianos and a range of trusted brass and woodwind options.
Yamaha also supplies a wide range of high grade professional instruments and equipment such as live sound reinforcement systems, studio monitors, digital and analogue drum kits and innovative instruments such as silent guitars and pianos.
Musos Corner highly recommends all Yamaha products for their quality, consistency and reliability and many Yamaha instruments boast a five year manufacturers warranty.
If we don't already have your dream Yamaha musical product in stock or listed online, contact us at Musos Corner today.
Important Notice
Please allow a few extra days for delivery as our couriers & Australia Post are experiencing higher than normal parcel volumes due to COVID 19
Ordering
Is this product in stock?
We try our best to have everything in stock, but sometimes items sell out faster than we can update the website, as this is a manual process. If this is the case we will call or email you and let you know if your order cannot be fulfilled, and what your options are as soon as possible. We have multiple warehouses around the country so the "in stock" and "out of stock" is an indication of if the item is able to be shipped from one of them, our store, or one of our distributors. Most of the time there is no difference in turn around depending where it is shipped from but if there are any delays we will contact you immediately. We do also ask if you plan on picking up an item, please contact us so we make sure it is in our store ready for you.
I want a certain product but I don't see it on your site, Why don't you have it!!!?
We have a HUGE store here in Newcastle (which we would love to see you in) and not every product we stock is online & vice versa, but if you don't see what you are after, give us a call or email and we will chase it down for you!
Is everything on your website in stock?
We try our best to have everything in stock, but sometimes items sell out faster than we can update the website, as this is a manual process. If this is the case we will call or email you and let you know if your order cannot be fulfilled, and what your options are as soon as possible.

Do all the guitars come set up & with strings?
They sure do! All the guitars are set up at the factory & often once in the country as well! Every guitar we sell is ready to play (after a quick tune of course)
Price Match
Do you price match?
Yes we do! We will do our very best to match & beat any genuine Australian quote!
Just email us a link to the cheaper product and we will match or beat it for you (Prices valid for 48 hours) The Musos Corner Price Match option only applies when comparing identical products in the same condition, where payment is made in full by cash, eftpos or credit card. It is subject to verification and does not apply to ebay, american or overseas sites (come on guys), global sounds, grey importers, bulk buy discounts or site licence prices apply or to prices of other sellers that are available for less than one week. Price Match does not apply if original price retailers are out of stock or if Musos Corner is out of stock of the product in question. That said, we will always endeavour to pass on the very best price we possibly can.
Payments
Pricing Policy
All of our prices are in Australian dollars (AUD) and include Australian GST (Goods and Services Tax). All transactions are processed in AUD.
In this industry our suppliers can often change their prices quickly and without notice. Sometimes the website or the store will not accurately represent these price changes and sometimes there may be genuine pricing errors due to either technical or human error. In these instances we are not bound by the information offered in error and may not be able to honor the incorrect price, but we will explain the error to you and do everything we can to pass on the best possible deal.
Do you guys Lay-by?
We certainly do in store, for an online lay-by each one is selected upon its own merrits with a 50% Deposit if approved. For in store Lay-bys: 20% Deposit, followed by weekly or fortnightly payments for 8 weeks. If cancelled, a 20% of RRP Fee will incurr.
Freight
How do I know if my item ships Free?
Many products we stock have free shipping to certain locations.
Please put in your address into the freight calculator and if there is free freight there will be no charge for delivery. Some Items on ZipMoney, ZipPay, or Studio19 Finance may not be eligable for free delivery. We will contact you if this is the case.
Some large/heavy items (over 20kg) , or items deemed not able to be delivered by our standard courier, fastway, may have an extra shipping charge.
Free Postage Details
Some items such as certain pedals and stomp boxes, accessories and effects may have free postage. This will go via the cheapest method. Courier/Express/Insurance/Registered Post would be extra. Please contact us.
Express Post
Sometimes we can Express Post/Courier your items if necessary but additional charges may apply. Orders generally leave at 2:00pm daily so if you need an item ASAP, make sure it is ordered by 1pm (please call 1300 687 672) to ensure there is stock of the item and to get an estimated time of arrival. Express post is to capital / major cities only (for next day service). This service is for small items under 3KG only!

How can I track my order?
Check your email and you will have been sent a tracking number, input the number into either Fastway Couriers, Startrack or Australia Post's Track & Trace engine. If you have any problems, please call us and we will call the couriers on your behalf.

Do you take international orders?
Sorry, we do not take international orders, we only sell and ship around Mainland Australia & Tasmania. For remote & Island locations please contact us.
How much is shipping?
To work out a shipping cost, please go through the cart and our system will work out a freight price to your area.
If you think there may be an error, or want to clarify the price, you are welcome to contact us and we will work out the best shipping price for you.
There may be some exceptions for heavy or large items (over 25kg), remote locations or some regional areas. We will contact you if this problem arises prior to shipping the goods.

Do you offer freight insurance?
We certainly do, and highly recommend it as Australia is a big country. Insurance / Shipping protection is available and is only 1.5% of the value of the goods.

Can I pick my goods up in store?
Of course! Unlike some stores, we do not charge for you to pick up in store. We are open 7 days for your convenience, but please give us a date and time of pick up so we can make sure your goods are ready. Orders that are left for over 1 week and not picked up will be returned to stock, unless other arrangements have been made. Valid ID will be required for picking up goods that have been paid for online or over the phone.
What if I am not home for the delivery?
IF you are not home, the driver will leave a card in your mail box so you can pick-up from the local depot/post office or arrange a re-delivery.
We have found it to be much quicker & easier to have all items sent to a business address where someone will be present.

Can I ask for the courier to leave the goods at my door?
Whilst it Is possible, we highly recommend that you do not do it. All freight warranty & insurance will be void. Only do so at your own risk, if someone steals it, Musos Corner & The freight company will not be held accountable.
If you will not be able to take the delivery, it might be worth asking a friend or neighbour to take delivery of it for you.

What if it appears my goods have been freight damaged?
Please check all items before signing for them! This is very important. Do not sign for an item that appears damaged, to sign for them means "Signed for in good working order" and subsequently is out of the couriers hands, and voids insurance. If this was not possible, there can be a 24 Hour window to try and claim insurance, please contact us & the courier immediately. This only applies to orders that have paid for Insurance & are sent via courier.

Can the courier or delivery person call me prior to delivery?
Unfortunately as often as we request this, we get denied as many times. No courier or Australia post worker will call you prior to delivery despite any bribes we may try and offer.
If you select courier we will send you a tracking number which you can use to find out an estimated time of arrival for your goods, or alternatively have it sent to a business address.

Can I have my goods delivered on the weekend or after hours?
Unfortunately this is not possible at the current point in time, however you are welcome to pickup in store late night Thursday or on weekends from our Newcastle store. Please contact us to set a pickup time.
Send to a PO BOX?
We cannot ship guitars to a PO BOX under any circumstances. Australia Post will not accept deliveries over 105cm LCM, we cannot change their policy.
Products
Do i need to set up my product?
All guitars come fully set up ready to play (after a quick tuning). Banjos will need to be set up after delivery as they cannot be shipped set up unless they are bought with a case. Some products like piano stands require some basic assembly as they are flat packed for shipping. Digitial pianos and clavinovas may require some simple assembly.
Are all products brand new?
Yes! Everything we sell, unless clearly specified, is considered brand new with full warranty. Some items, especially guitars will have been taken out of their boxes for inspection, demonstration or quality assurance. This in no way effects your warranty supplied to you by Musos Corner or Australian consumer law.
Are the items individually photographed?
All images are for illustration purposes unless otherwise specified. While we wish we could take photos of every exact item, this is not always possible and we use the pictures supplied by either the a) Australian Supplier or b) Manufacturer.
If you requier an specialty photo of your instrument prior to purchase, just contact us to see if this is available.
Does my item come with Australian warranty
All items we sell come with Australian Warranty, please read our returns policy fo rmore information. Some manufactuers provide aditional warranty over the 12 months once registering the product with them. This warranty is between you and the manufactuer, but we will be happy to help should any is needed.
Product Changes
All product descriptions and specifications listed online are subject to change without notice and all images are for illustration purpose only.